Now's the Time to Become a CIT!
---
On February 28, 2019, Wolf Creek Company is sponsoring a full-day CIT training session.
You'll learn about gluing and repairing PVC pipe, installing nozzles and adjusting heads, setting and repairing electric valves, and field and controller wiring techniques.
This is a recommended review for the CIT exam. The session will begin at 8:00 a.m. at Wolf Creek Company, 6700 Huntley Road in Columbus, Ohio.
Cost is $100 per attendee, and seats are limited!
Contact your Wolf Creek Representative
for more information.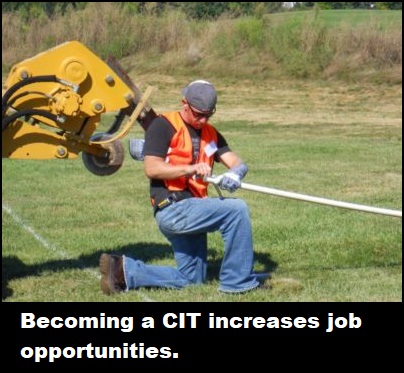 Why Certification?
Certification gives you a competitive edge. By becoming a Certified Irrigation Technician you can:


Add instant credibility with customers and employers.


Increase job opportunities.


Demonstrate your commitment to efficient water management.


Qualify for the EPA WaterSense program.
CIT Overview
CITs are field technicians who install, maintain and repair irrigation systems. Typical duties include: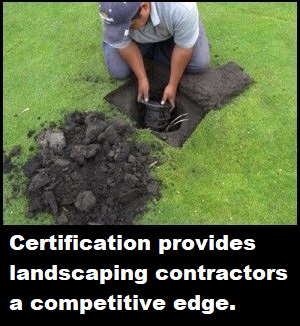 Cutting and joining pipe, as well as knowing the limitations of different piping systems and understanding basic hydraulics.

Laying out and installing piping and water delivery components; backflow prevention components; mechanical, hydraulic and electrical irrigation controls; and other irrigation system components.

Troubleshooting and repairing irrigation components and systems.
Becoming a Certified Irrigation Technician
To become a CIT, you must:

Register for the exam. Recommended: six months or 1,000 hours of irrigation-related field experience.

Pass the irrigation technician exam. The three-hour exam includes 100 equally weighted, multiple-choice questions on basic irrigation principles, basic electrical principles and basic hydraulics.

Comply with the Select Certified Code of Ethics.

Remain in good standing. CITs must submit 20 continuing education units per two-year cycle.

CIT Exam Fees
Irrigation Technician Exam Fee — $175 (IA Member), $300 (Nonmember)
Exam Retake Fee — $175 (IA Member), $300 (Nonmember)
Annual Renewal Fee (one certification) — $50 (IA Member), $100 (Nonmember)
Annual Renewal Fee (two or more certifications) — $100 (IA Member), $150 (Nonmember)