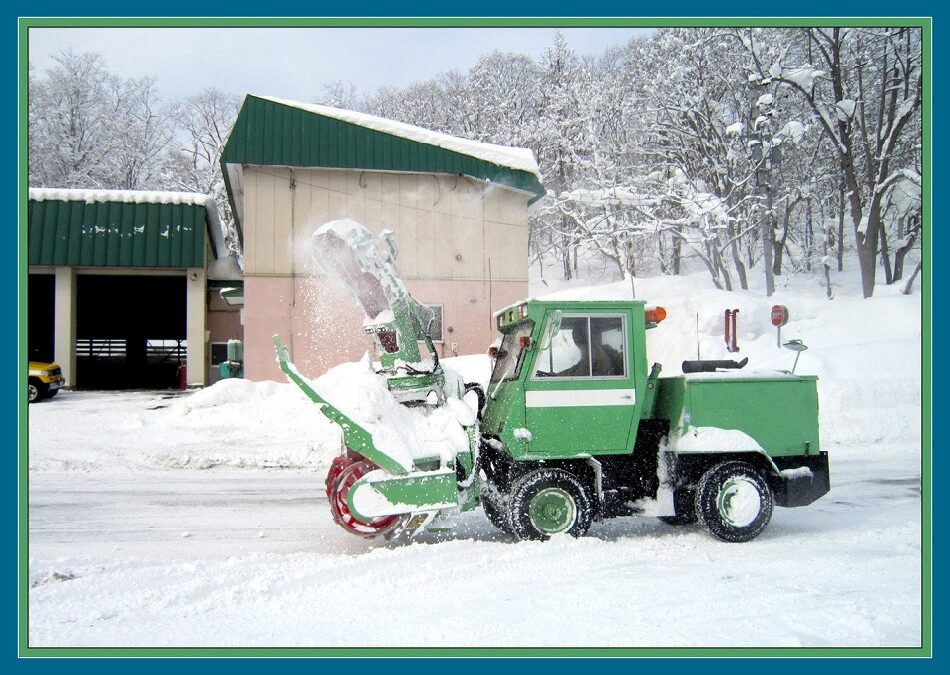 White Stuff Spells Green for
Enterprising Contractors
---
Irrigation and landscaping contractors in snow-prone Ohio recognize the benefits to be gained from including snow removal in their menu of services.
For instance, homeowners' associations often seek out four-season maintenance providers. Your business will attract these larger accounts by offering snow and ice removal services. In addition, keeping your crews employed all year will help you retain your best workers.
Here are some things to consider before you branch out:
Essential Equipment
Many landscaping contractors already have access to some of the most expensive equipment needed for snow removal, such as skid steers, track and wheel loaders, and pickup trucks.  But what about irrigation contractors whose services do not include general landscaping? You can still get into snow business by renting the necessary equipment. (See infographic below.)
Some essential snow attachments manufacturers recommend for skid steers and loaders include snow blades, angle or push brooms, snow blowers, snow pushers, scrapers, and buckets.
–Article Continues Below–

Snow Blades
Snow blades work hydraulically to stack snow high and cleanly, even on uneven terrain. An angled or V-shaped blade provides added versatility, since it can be used to angle and direct snow. V-blades work best in open spaces, and are most effective on hard surfaces such as pavement or concrete. But straight blades are the most popular type of blade attachment, and are often more affordable.
Snow Brooms
For lighter snowfalls, angled or push brooms are ideal for sweeping less than six  inches of snow. An added benefit is that these attachments can be used year-round to remove dirt, leaves, gravel, and other debris.

Snow Blowers
A snow blower attachment is used to blow snow into a pile or dump truck with a truck-loading shoot. It can remove large amounts of heavy, wet, or icy snow in a single pass.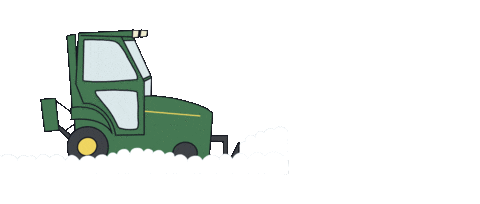 Ohio's First Snowfalls

Below are some compiled statistics for the earliest snowfalls of at least one inch in Ohio's major cities:
Columbus 1 inch, Oct. 22 (1925)
Cleveland 1.4 inches, Oct. 18 (1972)
Cincinnati 5 inches, Oct. 19 (1989)
Toledo 1 inch, Oct. 20 (1992)
Akron 2.9 inches, Oct. 20 (1952)
Dayton 4.8 inches, Oct. 19 (1989)
Youngstown 2.6 inches, Oct. 30 (1993)
Source:  Weather.gov, Extreme Weather Watch
Snow Pushers
As the name implies, snow pushers are designed to push snow straight ahead; they can neither load nor lift. Pushers are ideal for clearing sidewalks, small parking lots, and driveways. Heavy snowfalls may be too much for some pushers, and wider pushers can be challenging to maneuver. Because pushers require a skid steer or loader with a lot of torque and traction, selecting a pusher attachment with the proper size and weight for your equipment and application is essential. (Bigger isn't always better.)
Scrapers
Use a scraper attachment to remove hard-packed snow and ice. Be sure to get one with a self-sharpening cutting edge that easily slides under ice and stubborn snow.
Snow Buckets
These attachments are used to scoop and transport large volumes of light snow. Because buckets have no electric or hydraulic parts, they require minimal maintenance. During warmer months, they can be used to move wood or mulch.
Spreaders
Spreading salt or other ice-melts is another key component of any snow and ice removal system, as it protects your customers from accidents on their properties. Spreaders attach to the rear of a vehicle and disperse salt or sand at controlled flow rates and high speeds. There are also simple handheld models available for smaller areas.
Contractors can opt for a variety of ice-melts, including sodium chloride (rock salt), calcium chloride, potassium chloride, magnesium chloride, or any combination of these, depending on the outside temperature and application area. (For instance, magnesium chloride is considered the most eco- and pet-friendly.)
Of Plows and Pickups
Snow removal contractors often opt for compact equipment because pickup trucks are too cumbersome to fit into tight spaces.
However, compact equipment is more difficult to transport quickly from job to job since it requires a trailer, which is why some contractors prefer the versatility of a pickup truck with a snowplow. If your business owns a medium-duty truck, you can purchase a snow plow package from your local distributor. The system can be mounted to the frame of your existing trucks and easily removed when not in use.
Final Tips
If you're just getting started in the snow removal business, here are a few final tips to consider:
Use bulk spreaders whenever possible, as ice melts are cheaper when purchased in bulk.
Take advantage of a downloadable weather app so you can make educated decisions based on current weather data.
Consider joining an association like the Snow and Ice Management Association (SIMA), which offers an extensive library of resources to help you quickly gain the skills needed for success.
Make sure your crews enjoy working long hours and at night. Snow removal is not for the faint of heart!
---
Sources:
Featured Image: Adobe, License Granted
Green Industry Pros
Irrigation & Lighting
Big Rentz
Jobber