Irrigation Apps Can Take Your Business
to the Next Level
---
Installing, inspecting, auditing, adjusting and repairing irrigation systems requires a lot of information processing. Mobile app technology will not only help manage it all, it can streamline your business.
Let's take a look at a few of these tools, beginning with the most basic:
Smart Controller Apps
There are a myriad of mobile apps for programming, adjusting and testing smart irrigation systems.—one for just about every type of smart controller, in fact. And they're easy to use.
Simply download the app of your preferred irrigation controller and you can access any system you've installed. Receive real-time alerts, flow data and other diagnostic information, so any issues can be resolved right away.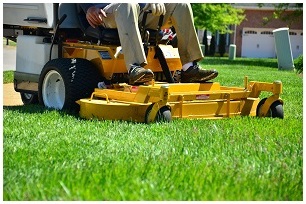 Especially for Landscapers
Are you a landscaper? Here are some of the most popular apps for streamlining both the business and the green side of your landscaping company.
And while each controller's app is different, most allow you to update a schedule, add or remove watering zones, and monitor the system's performance, without requiring a visit to the residence.
GIS Mapping
Geographic Information System (GIS) mapping integrates various types of data by analyzing spatial location and organizing it through maps and 3D imagery.
The ArcGIS platform, produced by Esri, is probably the most widely used application for GIS mapping. It's the preferred tool for 84 federal agencies, as well as countless state and local entities, including the Ohio Department of Natural Resources.
This tool includes a functionality that transports desktop mapping onto the web, allowing irrigation technicians to access all GIS files via their smartphones. ArcGIS integrates with GPS so that infrastructure and system components can be located quickly and easily via turn-by-turn directions.
The result? A better organized team.
System Inspections
The GoCanvas inspection app can analyze the irrigation run schedule to determine if any changes should be made to the controller's current, calculated and proposed schedules. After each analysis, a summary screen displays inspection results and calculations.
The app also allows you to capture before-and-after photos of repairs, document locations with integrated mapping, and provide details of issues encountered. Your customers will receive clear and concise communications.
Digital or PDF inspection forms and other documents can be stored in the GoCanvas Cloud.
Workflow Customization
Google-owned AppSheet allows users to create a customized app from a spreadsheet Technicians can access GPS, take pictures, and then upload to Google Suite. Workflows are then created by AppSheet using a designated list of jobs and adding photos as needed.
The tool allows you to automate workflows, which can then be emailed or saved as PDF documents. Can also be configured to send automatic alerts to customers.
Freebies!
As you can see, there are a ton of mobile apps available to irrigation professionals. But some of the best won't cost you a dime. For instance:
Bosch Toolbox: This app lets you measure your jobsite, document (with photos, video, or notes), and export as needed.
—Article Continues Below—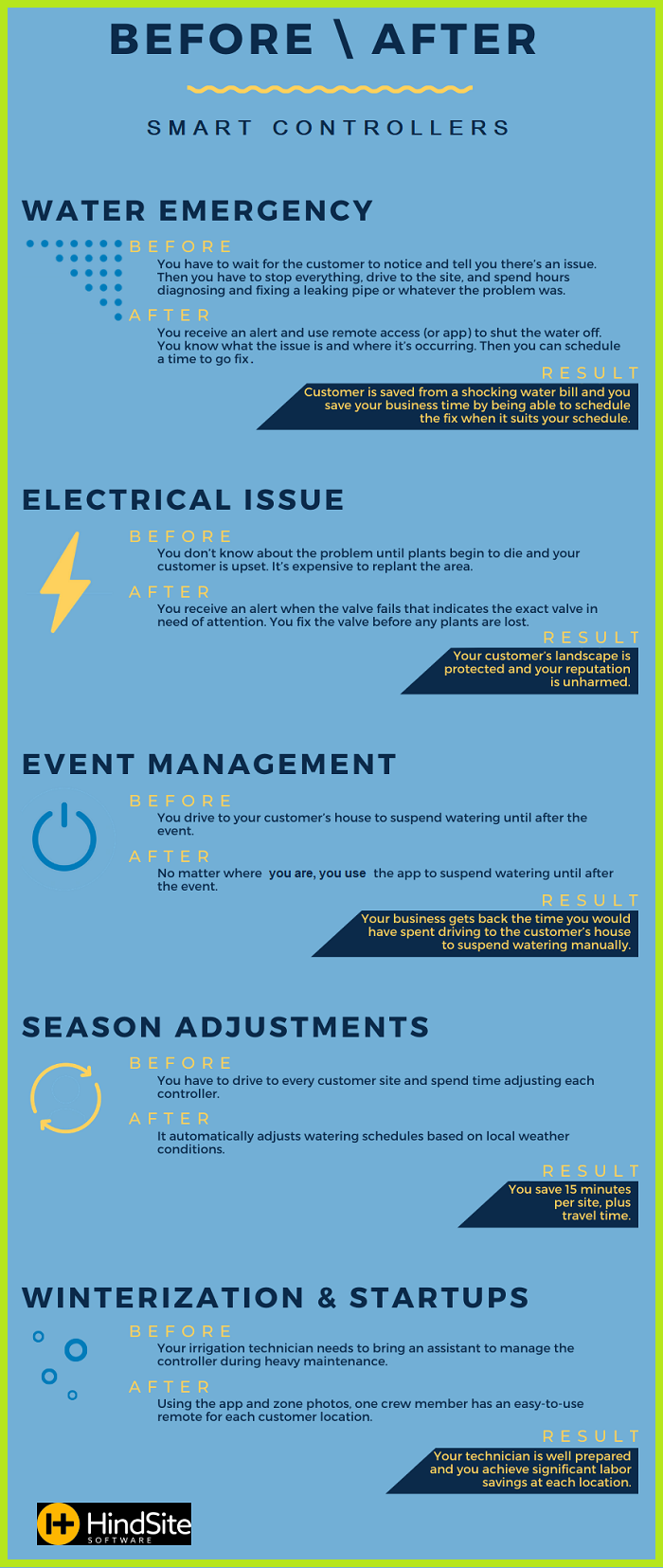 Milwaukee One-Key: Retain better control of your equipment and tools with this inventory and tracking app. Pairs with the TICK tracking device hidden on your equipment.
PlanGrid: Offers real-time access to drawings, punch lists, and other submittals via any mobile device. Eliminates the need for paper plans on site.
QuickBooks Time: No more paper time sheets or punch cards with this cloud-based time tracking and scheduling app.
And don't forget about all the free weather apps (such as Accuweather, NOAA, and the Weather Channel) for up-to-the-minute forecasts and radar.

---
Sources:
Featured Image: Adobe, License Granted
Landscape Management
KRain
Landscape Writer
Directions Magazine