Prevention Devices Have Got Your Back
---
The U.S. plumbing code is designed to ensure that the water delivered to an irrigation system never returns to the potable water supply. But without a backflow prevention device, problems can occur, such as the following chilling tale:
A Backflow Horror Story
In December of 2016, the city of Corpus Christi, Texas, received a dirty water complaint from a large asphalt producer. Despite flushing the property's water main twice, residents reported a "white sudsy liquid" flowing from their taps.
Because the asphalt company had failed to install a backflow preventer on its water line, the corrosive chemical Indulin AA-86 was entering the line whenever water pressure on the property rose higher than the pressure in the main. This caustic emulsifying agent can burn eyes, skin and respiratory tracts. And 24 gallons of it had leaked into the water supply. Indulin AA-86 cannot be boiled out of tap water, so the city had to place a four-day ban on water usage until the emergency passed.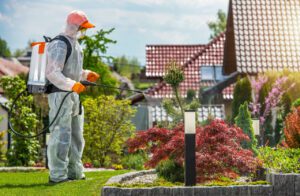 Degree of Hazard
"Degree of hazard" is a core concept in backflow terminology. It refers to the level of risk posed by a particular substance when it enters a water supply. An example of a low hazard would be food dye, which may be aesthetically unpleasant, but poses no threat to human health. Low hazard materials are also called "pollutants."
Examples of high-hazard materials are motor oil, pesticides, fertilizers, and animal waste. These all pose a risk to human health, and are classified as "contaminants."
Backflow incidents occur more often than you might think. That's why an increasing number of municipalities are mandating the installation of backflow prevention devices – for residential as well as commercial properties.
Two Types of Backflow
There are two types of backflow incidents: backpressure and back-siphonage. Backpressure occurs whenever water pressure on a property becomes higher than the water pressure in the mains, forcing used water back into the system. Back-siphonage occurs whenever water pressure in the mains drops below that of the property, sucking non-potable water from the property's water line and depositing it back into the mains.
Some backflow devices will prevent only one type of backflow, while others will prevent both.
A backflow incident involves three factors:
A cross-connection between two water lines
Hydraulic forces (either back-siphonage or backpressure
A hazard, resulting in non-potable water.
Backflow Prevention Devices
While the public will be protected from any type of backflow device on a homeowner's property, the homeowner himself will be protected by having a separate device for the irrigation system. Without it, the property owner could end up drinking toxins or water contaminated by bacteria.
The three most common backflow preventers are:
Pressure Vacuum Breaker (PVB) — the simplest and least expensive device; prevents back-siphonage only.
Double Check Valve Assembly (DCVA) – prevents both back-siphonage and backpressure; good for underground irrigation systems; not rated for conditions with a high degree of hazard.
Reduced pressure zone (RPZ) – most complex and expensive device; prevents both back-siphonage and backpressure; good for conditions with a high degree of hazard.
All of these devices work to protect the entire irrigation system. A fourth type of backflow device, the atmospheric vacuum breaker (AVB), is installed on each individual zone.
Become a Backflow Tester
The Ohio Plumbing Code requires that every backflow prevention device must be tested at least once a year. If you're already installing these devices for your customers, why not go the extra mile and become a certified backflow tester? Backflow testing is a lucrative business, especially now with increased demand for greywater and rainwater collection systems.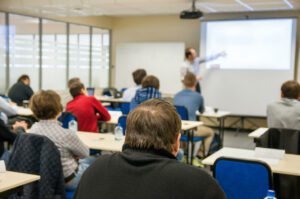 Backflow Training Centers
Here are the locations of Ohio's major backflow training centers:
Here's the process for becoming a certified backflow tester in the state of Ohio:
Complete the

Application for Backflow Tester Certification, provided by the Ohio Department of Commerce.
Locate a state-authorized backflow training facility. (See box at right.) You must complete about 35 to 40 hours of training and pass the practical exam before you can move on to the next step.
Pass the written exam, administered by the state of Ohio.
Once you pass the written exam, you will receive by mail a three-year certificate, and your name will be entered into the Ohio backflow testing database. After three years, you must be recertified.
Here's how Sean Mullarkey, of TriState Water Works, explains the certification process:
---
Sources:
Featured Image: Adobe, License Granted
Irrigation & Green Industry
American Backflow Prevention Association
IrrigationRepair.com