CIT Training Sponsored by Wolf Creek
---
CIT training is scheduled from 8:00 a.m. to 5:00 p.m. at Wolf Creek's Columbus branch, located at 6700-B Huntley Road in Columbus, Ohio.
To register, contact your Wolf Creek representative, or click the registration box above. Space is limited; cost for the training is $100 per attendee.

Don't miss out on this opportunity to add instant credibility to employers and increase your marketability, all while demonstrating your commitment to efficient water management!
What Exactly Does a CIT Do?
Certified Irrigation Technicians install, maintain and repair irrigation systems.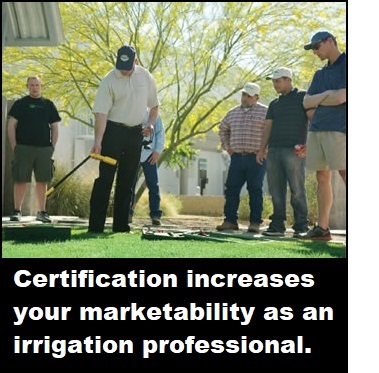 This entails knowing the limitations of different piping systems and understand basic hydraulics, in order to properly cut and join pipe.
CIT's lay out, install and repair all irrigation system components, including:
Piping and water delivery components
Backflow prevention components
Mechanical, hydraulic and electrical irrigation controls
To Become a CIT You Must:
Pass the irrigation technician exam. The three-hour exam includes 100 equally weighted, multiple-choice questions on basic irrigation principles, basic electrical principles and basic hydraulics.
CIT Exam Fees
Irrigation Technician Exam Fee — $175 (Member), $300 (Nonmember)
Exam Retake Fee — $175 (Member), $300 (Nonmember)
Annual Renewal Fee (one certification) — $50 (Member), $100 (Nonmember)
Annual Renewal Fee (two or more certifications) — $100 (Member), $150 (Nonmember)