Irrigation Professionals Benefit from a
"Client-First" Approach
---
Spring and summer are critical for the green industry.
As an irrigation contractor, the next few months are likely your busiest season, when your customers depend on your expertise to assist them in keeping their landscapes green and healthy.
Customer relations are the lifeblood of contracting; small businesses rely on repeat customers and word-of-mouth referrals. Loyal clients can leave positive online reviews resulting in business growth and increased service opportunities.
Customer Service Basics
Let's start with a review of the basics straight from the customer service textbook:
First impressions are critical. You must present yourself professionally whenever you're meeting potential clients. Never be late — ever. Remain courteous at all times.
Be accessible! Make it easy for your customers to reach you. Return phone calls and emails promptly. Keep all communications clear and concise.
Manage an angry customer with tact and finesse. Always remain calm, recognizing that the client is most likely mad about the situation – not you personally. Listen carefully so you can properly address his concerns. By successfully resolving such conflicts, you'll make life-long customers.
Mistakes happen. But you can turn a misstep into a positive customer experience by addressing it promptly and responsibly. Don't make excuses. Ask how you can fix the mistake and then do it.
Respect your client's property by cleaning up as you work. Never leave your customer with a mess.
–Article Continues Below–

Going Above and Beyond
Upgrading your customer service from good to exceptional will help your irrigation business stand out from the competition. If you're ready for that, here are some of the most important ways you can go the extra mile for your clients:
Empower Your Crew
Take as little time as possible to make the right decisions for the job. Make sure your crew members use their time efficiently. It helps to train and empower them to make critical decisions. Customers should not have to ask the crew leader, who then must ask the account manager, who then must ask you or someone else. Properly trained crew members should be able to answer those questions and repair that sprinkler head.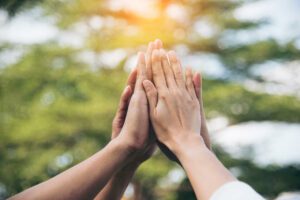 Is Your Company's Culture
Customer-Centric?

You can take your company's customer service standards to the next level by ensuring that your company culture reinforces the critical value of the client. Here are some tips for creating a customer-centric culture for your irrigation business:
Define the behaviors and skill sets that support exceptional customer service and align those behaviors with your business practices.
Identify areas where your current business culture does not reflect a "customer-first" approach. Realign these areas to support the desired behaviors.
Advise your staff of the ways the organization is changing its structure and business strategy to become more client-focused. Then enlist their help.
Ensure all employees are engaged with their work, especially front-line workers. Employee engagement and customer satisfaction are closely correlated.
Reward exceptional customer service. Even small gestures or recognition by peers can have a big impact.
Hire individuals who uphold your service goals. Create a profile for hiring with input from employees who provide the best customer service, and evaluate applicants for both service aptitude and irrigation experience.
Spend Time at the Site
Arrange for you or your account managers to visit client properties regularly, especially if a landscape is sophisticated or the customer is highly involved. Spending time on the property boosts the customer's confidence in your work. You can drop the homeowner a quick note explaining any issues you've identified and your plans to address them.

Communicate Always
Keep in touch with your customers, even during the off-season, so they remember your business. Regular communications provide opportunities to evaluate the property and make suggestions, such as system upgrades. Social media posts and monthly newsletters are great ways to keep your clients current on your business, the irrigation industry, or general landscape information. Encourage referrals and repeat customers by including discount codes.
Customize Your Services
Cater to each client's individual needs. Don't treat them generically.  Make an effort to assure your customers that you and your team know exactly what they want. Build rapport by welcoming client feedback and then implementing it. Your whole crew should know your customers by name.

Putting It All Together
In today's competitive environment, it takes more than common sense and courtesy to rise to the top of the customer service game. Extending yourself and empowering your crew to go the extra mile on behalf of your clients will position your irrigation business as an industry leader.
---
Sources:
Featured Image: Adobe, License Granted
Contractors Reporting Services
Hydro-Rain
Irrigation & Lighting