Ramp Up Your Lighting Business
This Spring
---
The popularity of landscape lighting for residential properties shows no signs of slowing down.
Whether it's used to illuminate pathways, highlight landscape features, improve security, or create an inviting atmosphere for guests, outdoor lighting has become a go-to improvement for homeowners. Here are five of the latest landscape lighting trends:
LED Lighting
Not surprisingly, more homeowners are switching to LEDs for energy efficiency and longer lifespan. LED bulbs last around three to five times longer than conventional fluorescent bulbs and 30 times longer than incandescent bulbs. [See sidebar, "Incandescent Bulb Ban."]
By switching to LEDs, your customers can expect lower utility bills, less maintenance, reduced carbon emissions, and less waste from the disposal of burned-out bulbs. And since LED lights are now available in a variety of colors, you can customize architectural lighting to match the style of your customer's home.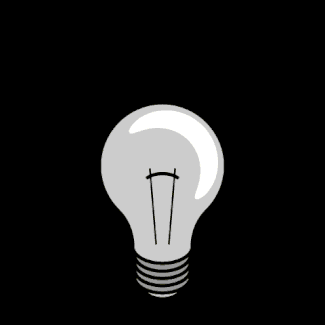 Incandescent
Bulb Ban
In May of last year, the Department of Energy issued a new ruling that requires lighting products to meet new standards. As a result, the manufacture and sale of most incandescent and halogen products will be phased out by August 1, 2023.
The new measure bans the sale of bulbs that produce less than 45 lumens per watt. However, incandescent and halogen bulbs purchased before the phase-out date may still be used.
Directional LED lights can be used for dramatic effects, such as highlighting an accent area or creating contrast. Also, LEDs are more durable and much cooler than other bulbs, so they're safe around children, pets and plants. What's more, they don't attract insects, making outdoor living spaces more enjoyable.
Solar Lighting
Homeowners looking for the most cost-effective and sustainable way to enhance gardens and walkways have made solar lighting very popular right now. The huge advantage of solar is the zero operating cost. While the initial outlay for a quality solar fixture can be high, your customers can recoup this cost pretty quickly.
There are a couple of drawbacks, however. Solar lights recharge just fine in direct sunlight, but partial shade, rain or overcast skies can diminish their effectiveness, resulting in low light output or short running time.
Most solar landscape lights are less bright than electric fixtures. They provide ambient lighting, tending toward a bluish hue. In other words, they're ideal for garden pathways, but their use as security lighting is limited. According to Bob Vila, the average solar path light delivers the equivalent of a 40-watt light bulb.

Smart Lighting
Smart outdoor lighting systems allow homeowners to control their lights by phone, tablet or computer. All lighting can be adjusted by app instead of a control box. Timers can be set, lights can be brightened, dimmed, or color changed with a few taps on a smart device.
—Article Continues Below—

Smart lighting systems offer increased security, as they can be pre-programmed to turn on and off automatically, whether your customer is home or away. Notifications can be sent directly to the homeowner's phone in the event of a lighting malfunction.
Smart systems can also be equipped with motion sensors — perfect for illuminating pathways.
Color-Changing Lights
Color-changing lights add a unique touch to your outdoor space. Your customers can choose from a variety of colors — even create custom combinations. This type of lighting is often reserved for special occasions, such as holidays, but can be used at any time of year.
Christmas, St. Patrick's Day, Halloween, and Independence Day can all be colorfully celebrated with just a few clicks on a smartphone. Sports enthusiasts use color-changing outdoor lights to root for their favorite teams on game day.
Ambient Downlights
The warm, welcoming effect of downlighting is very trendy right now. Downliights are designed to simulate the natural light emitted from the sun, moon and stars. Mounted on walls, ceilings, or trees, they highlight a property's ground-level features by creating a downward illumination.
Downlighting is used less for security and more to create ambiance and  accentuate a home's exterior layers and textures. It can be installed on just about any overhead structure. An added benefit is that downlighting keeps light pollution at a minimum.
---
Sources:
Featured Image: Adobe, License Granted
SFGATE
Hevilite
AP News