Applications Due by March 31, 2023
---
Do you know an enterprising college student who's interested in pursuing a career in irrigation?
He or she may be eligible for an Anthony W. "Tony" LaFetra Scholarship, available through the Irrigation Association and sponsored by Rain Bird.

The IA created its Workforce Development scholarship program in 2017 to help promote irrigation education and provide financial support to worthy candidates pursuing irrigation-related degrees. These scholarships range from $1,000 to $2,500 and are awarded based on: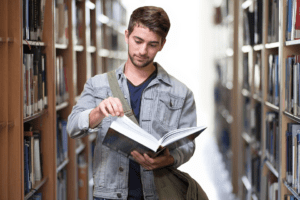 Encourage Ohio
Students to Pursue Irrigation
Out of 107 Irrigation Association scholarships awarded since 2017, only two Ohio students have received the prize. We can do better!
Help position our industry for future growth by encouraging students at local two- and four-year institutions to pursue careers in irrigation. Spread the word that these scholarships are available for worthy individuals.
Don't delay! Application deadline is March 31, 2023.
Student's letter of intent,
Student's financial need,
Three reference letters,
Student's resume, and
Student's current or completed irrigation-related courses.
About the Scholarship
Through 2026, the IA's scholarship program is being sponsored exclusively by Rain Bird Corporation. The program has been renamed the Anthony W. "Tony" LaFetra Scholarship Program in honor of Rain Bird's late president and CEO. The two top scholarship recipients will be designated as Anthony W. "Tony" LaFetra scholars. Last year Troy Bowman, a Cincinnati State student, was one of those top recipients.

Eligible students must:
Be a U.S. citizen;
Be currently enrolled (undergraduate or graduate) at a U.S. vocation or technical school, university, community college, or similar institution of higher learning with a graduation date of December 2023 or later;
Have completed or be currently enrolled in a class with an irrigation-related curriculum;
Not be a prior recipient of this award;
Have a cumulative grade point average (GPA) of at least 2.5 (on a 4.0 scale); and
Demonstrate financial need.
Scholarship applications, instructions, and additional information are available here.
---
Sources:
Featured Image: Adobe, License Granted
Irrigation Association
Irrigation & Lighting