Free Irrigation Lesson Plans
Available for Educators
---
September means school is now in session across the state. It also means many elementary and secondary schools will be hosting back-to-school nights within the next few weeks.
You can help promote the irrigation industry to the next generation by taking advantage of parent-teacher meetings to recommend an irrigation curriculum. The following downloadable resources are free, easy to use, and provide an engaging way to teach students about the importance of water efficiency.
Grades 3-5
How Does Your Garden Grow?
In 2017, the Irrigation Association launched its elementary school lesson plan, "How Does Your Garden Grow?" Since then, the curriculum has been used by thousands of schools across the country. Activities within the lesson plan take students on a journey through the history and benefits of both landscape and agricultural irrigation.
During the initial rollout, Irrigation Association CEO Deborah Hamlin explained the importance of the program. "Elementary school students need to understand that there is this great thing called 'irrigation,' and it puts food on our tables and keeps our communities green and healthy," she said.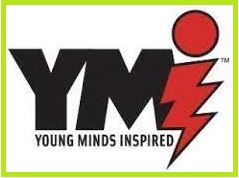 About YMI
Since 1978, Young Minds Inspired has been the leading provider of free educational resources for all ages.
YMI has created more than 2,000 programs for  a variety of learning centers, including schools, summer camps, public libraries, community centers and religious institutions. YMI's programs are developed by curriculum experts and reviewed by a blue-ribbon panel of active teacher-advisors.
The materials are distributed free of charge to the more than two million teacher members of the YMI Educator Network.
Source: Young Minds Inspired
The IA curriculum was developed through a collaboration with Young Minds Inspired. (See sidebar.) YMI was responsible for translating IA's irrigation facts into rewarding educational activities. The lesson plan includes a complete teaching kit as well as activity worksheets for three separate subject areas:
For more information about the IA's elementary school curriculum, as well as some additional resources, click here.
Grades 3-6
Explorations Into Water
Our friends at Rain Bird offer a 34-page irrigation curriculum, titled "Explorations Into Water." For this program, Rain Bird partnered with Dr. Stefanie Saccoman from California State Polytechnic University to create a lesson plan that motivates students to consider the part each of them plays when using and conserving water.
The curriculum explores water efficiency issues and challenges, and helps students to understand how scientists and engineers perform field research and experimentation. The program connects abstract ideas and scientific concepts through classroom demonstrations and hands-on outdoor activities.
Parents, as well as teachers, can use the Rain Bird program to create projects that illustrate scientific principles to school-age children in an easily understandable and meaningful way.
Subject areas include:
Investigations in Water Properties
Investigations in Agriculture, Filtration and Power Generation
Investigations in Sanitation – The Potable Water Supply
Investigations in Irrigation
Amazing Water Facts
For more information about Rain Bird's teaching curriculum, click here.
Grades 6-12
Way to Flow – Water Irrigation
EGFI is a Washington DC-based organization committed to improving K-12 science, technology, engineering and math (STEM) education. In conjunction with TryEngineering, EGFI has adopted a curriculum for older students called "Way to Flow — Water Irrigation."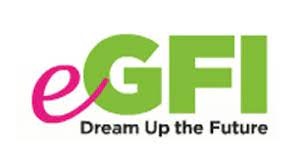 This program explores the ways civil engineering has addressed the need to move water from one place to another. Teachers facilitate two or three 45-minute sessions, during which students work in teams to design and build a rudimentary irrigation system. The system must be capable of moving two cups of water over a distance of three feet, and distributing it evenly into two separate containers.
The curriculum also offers several optional ideas for older or more advanced students, such as: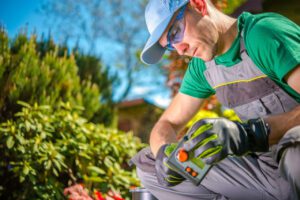 Workforce Development
Is recruiting and retaining qualified employees  a challenge for your irrigation business?
The Irrigation Association's workforce development team offers a variety of resources, including an Irrigation Career Link, where employers can post job openings.
For more information, click here.
Creating a more challenging project that splits the water into three destination containers, or adjusts the ratio of water differently between the two containers (e.g., 75% and 25%).
Creating the most complicated irrigation system they can imagine – such as a chain-reaction machine, which performs a simple task in a complex way.
Setting a budget for the irrigation system, with an assigned cost for each material that the students must purchase from the teacher.
To download the pdf of EGFI's irrigation curriculum, click here.
Planning for Our Future
Irrigation principles can easily be incorporated into any educational curriculum that focuses on environmental responsibility. And by encouraging educators to include these lesson plans, irrigation professionals can help foster a generation of young adults who are not only committed to water efficiency, but who also may consider pursuing careers within the industry.
At the very least, today's students could become tomorrow's irrigation customers.
---
Sources:
Featured Image: Adobe, License Granted
Irrigation Association
Lawn & Landscape
Rain Bird
ECGI