Tips for a Profitable Partnership
---
As an irrigation contractor, one of the surest ways to enhance your bottom line – as well as your professional reputation – is to develop a solid and meaningful relationship with your distributor.
If you're ready to make this partnership a priority, here are a few "don'ts" to keep in mind:
Don't Be a Stranger
The pandemic showed us how to fall back on virtual meetings and transactions when personal interactions weren't possible or prudent. Now that we're moving past that stage, face-to-face meetings should re-emerge as the better way to cultivate mutually beneficial relationships with distributors.
Try to stop in periodically so they can make that personal connection. This conveys a clear message to your distributor that the relationship is important to you.
Keep communication candid and frequent. Suppliers often make decisions based on ongoing conversations with their customers. Create a process so that electronic communications in particular don't get out of hand.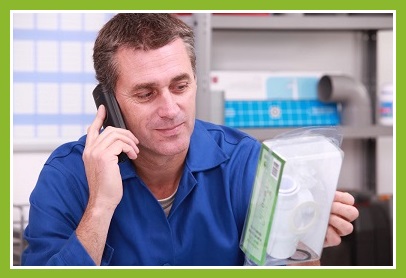 When Selecting
a Supplier
When first selecting a supply partner, keep in mind the three Ps: products, people and proximity.
Products – Make sure your distributor of choice carries the products and brands you prefer, and offers up-to-date and innovative solutions.
People – Gauge the knowledge level of the supplier's employees. The staff should be well-informed and understand the challenges contractors face.
Proximity – Is the supplier located within a reasonable distance of your shop or job sites? You don't want to waste valuable time running back and forth if you encounter a problem.
Along those same lines, be honest with your distributors about the size of your business. Don't over- or under-sell it. Let them know how often you'll need materials and what's most important to achieve your business goals.

Don't Sound False Alarms
If you sound a false alarm one too many times, you'll get little to no response. For irrigation contractors, this means try not to expect immediate service from your distributor all the time. Reserve calling in favors for true emergencies.
Remember, your distributor is also juggling multiple priorities. He's servicing hundreds of customers while also interfacing with manufacturers for required stock. You'll make his life easier (and strengthen your partnership) if you don't make every situation a rush request.
Don't Be Afraid to Negotiate
Both you and your distributor must account for every penny. Once you understand how suppliers set price points, you can negotiate mutually beneficial terms (such as preferred product mix and delivery schedules) as well as costs. While it's okay to purchase a few items online in the interest of cost savings, remember that solid distributor support will benefit your business more in the long run.
However, expecting a trifecta win of best price, best quality, and best service for every product you purchase from your supplier is unrealistic. Cash discounts and special account terms can be just as valuable as the best pricing, and they provide the added benefit of fostering a win-win relationship with your distributor.
If your business is too small to leverage steep product discounts, consider teaming up with a like-minded contractor so you too can enjoy the type of sales volume that qualifies for a discount.
Lastly, to minimize the risk of misunderstandings, put the result of your negotiations in writing.
—Article Continues Below—

Don't Hesitate to Ask for Help
While it's important to negotiate your best deal, be sure to ask for help when needed.
Components are continually being redesigned to improve efficiency, and new releases are common. Suppliers are incentivized to stock and promote specific items, so they'll be glad to hook you up with the latest and greatest products. Don't hesitate to ask if your distributor offers training for you and your staff.
Occasionally, even highly reputable brands will fail in the field. When that happens to you, make sure your supplier is informed. He's likely in a position to offer assistance. And if there's truly an issue with a product, your distributor can go to bat for you with the manufacturer.
More Than Just Dollars and Cents
The makings of a great supplier relationship go well beyond pricing. Of course, you want the best price to get the job done. But professionalism and mutual respect run deeper. Contractors and distributors rely on each other for their very survival.
Prudent professionals on both sides of the counter will work to ensure this valuable association receives the attention it deserves.

---
Sources:
Featured Image: Adobe, License Granted
Landscape Management
Lighting & Irrigation