Green Industry Welcomes the
Return of Live Events
---
As America begins to normalize in the aftermath of COVID, green industry professionals eagerly anticipate the return of live trade shows.
Still, these exhibitions could look a little different this year. Here are a few post-pandemic changes which trade show attendees can expect:
There may be fewer exhibition booths, with wider aisles, to accommodate social distancing.

There may also be limited to the number of attendees for certain events and pre-registration may be required for some presentations.

Plenty of hand-sanitizing stations, and masks may be required for all attendees at some trade shows, depending on location.

Some trade shows may incorporate a "hybrid" approach, offering both physical and virtual components.
Irrigation and green industry professionals are hailing the return of two particular live trade show events, GIE+EXPO (the Green Industry & Equipment Expo) and the 2021 Irrigation Show.
GIE+EXPO 

Dates: October 20-22, 2021
Place: Kentucky Exposition Center, Louisville KY
Touted as the green industry's largest trade show, GIE+EXPO is more than ready to return after last year's pandemic-related cancellation.
Warren Sellers, trade show manager, has stated that both exhibitors and attendees are clamoring to get back together in person. A recent survey revealed that 91% of landscape professionals who are past attendees are likely to attend this year's expo.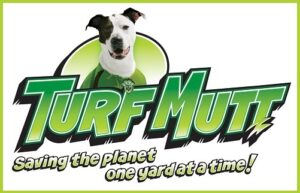 Mutt Madness
The TurfMutt Foundation, through a partnership with the Kentucky Humane Society, will once again sponsor Mutt Madness at GIE+EXPO on Thursday, October 21, from 11:00 to 2:00.
Expo attendees can take a break from the show floor to visit and/or adopt rescue dogs in Freedom Hall. At the 2019 Mutt Madness, 15 dogs found their forever homes.
The 2021 GIE+EXPO will once again include:
More than 20 acres of outdoor demonstration area

Arborist and hardscape demonstrations

New products spotlight


Plenty of workshops and educational opportunities
Plus, new this year will be:
A UTV test track

A hands-on Drone Zone

Technology Summit presented by the National Association of Landscape Professionals
Of particular interest to irrigation professionals is the Irrigation Symposium, "Landscape Irrigation 2021: Opportunities and Challenges," hosted by the Irrigation Association and scheduled for Wednesday, October 20. A panel of irrigation experts will share real-world analyses and solutions for the landscape irrigation industry. Cost for the session is $85 and pre-registration is required.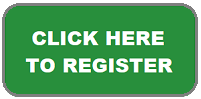 2021 Irrigation Show & Education Week

Dates: December 6-10, 2021
Place: San Diego Convention Center, San Diego CA
The focus of the 2021 Irrigation Show is connecting irrigation professionals with the suppliers of irrigation technology, products, and services via in-person networking. This year, there will be no keynote address or general session, and the traditional opening night reception will now be a Craft Brewfest, sponsored by Hunter Industries, on the showroom floor.
Education Week Seminars
Below is a listing of landscape irrigation seminars sponsored by Site One, which are being offered during IA's Education Week. Click the course title for additional information.
Beginner Courses:
Intermediate Courses
Advanced Courses
Business Courses (Intermediate)
Interested?
For all of the above-listed courses…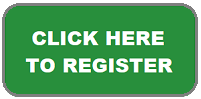 Certification Courses
In addition, from Dec. 7-10, the IA and Site One will be offering a network of in-person written certification exams for the following: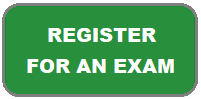 ---
Sources:
Featured Image: GIE+EXPO
Express Business Center
GIE+EXPO
Irrigation Association