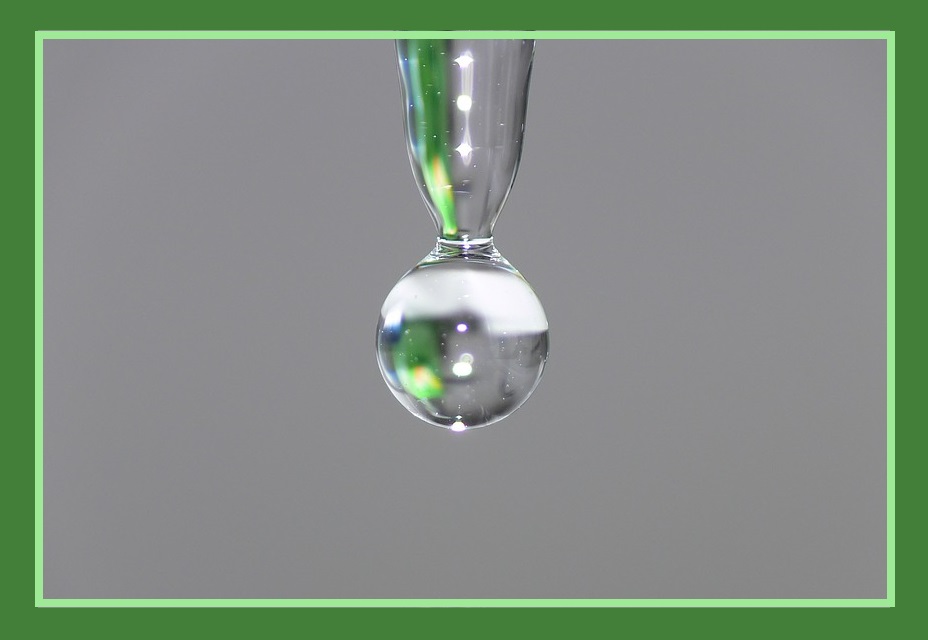 Making Every Drip Count with
Drip Irrigation
---
Since July is Smart Irrigation Month, let's explore one of the most effective means of conserving water in a landscape: drip irrigation.
A drip system may not be the first thing most people envision when they think of landscape irrigation. But these highly efficient systems not only conserve water, they also can irrigate slopes and oddly shaped areas with precision.
Drip Irrigation Basics

Drought in Ohio
Since 2000, the longest duration of drought in Ohio lasted 44 weeks beginning on July 23, 2002, and ending on May 20, 2003. Drought conditions ranged from "moderate" to "exceptional" during this period.
On the other hand, the most intense period of drought occurred during the week of September 4, 2007, when "extreme" drought affected more than 11 percent of the state's land.
Drip irrigation slowly and steadily delivers gallons of water per hour, as opposed to gallons of water per minute like sprinkler systems. And because the water is directed to the plants' roots, runoff and evaporation are minimized. So less water is required.
A drip irrigation system consists of the following basic components:
Water valve
Backflow preventer
Pressure regulator
Filter
Tubing adapter
Dripline (PVC or polyethylene tubing)
Emitters
Electronic controller
Once the basic system is installed, any number of lateral lines can then be attached through various headers. Each line is fitted with water-dispersing emitters, and then can either be buried or covered with mulch.
When it comes to the dripline, contractors have two options: Insert the emitters anywhere you wish along the line, or purchase lines with pre-inserted emitters at regular intervals.
However, choosing the correct emitter is important. Output rates for emitters vary from a half gallon to two gallons per hour. Emitters with different output rates may be installed on a single dripline. This comes in handy if you need to irrigate plants with distinct watering needs that are located close together.
Adjustable emitters are also available. These allow you to regulate the water flow rate, from a steady drip to a slow stream.
Drip System Applications
Drip systems are primarily used to water flower beds, gardens and particularly small or unique landscape areas. They're perfect for xeriscape-type gardening which requires limited irrigation.
But they can also be used to provide supplemental irrigation. For instance, drip irrigation can be added to bedding areas that are already incorporated into sprinkler zones.
In addition, drip systems can be used to irrigate larger areas, such as both new and already-established lawns. For a new lawn, simply install the dripline before sodding or planting grass seed. With an established lawn, the drip line is trenched into the turf.
Maintenance
Typically, drip systems are easier to maintain than sprinkler systems, because the emitters and dripline aren't deeply buried. The trick is in determining when a repair is needed. Whereas a broken sprinkler head is easily identified, with a drip system, you must look for browning or wilting vegetation.
Which is why you'll want to incorporate a flow meter in the system. This sensor will notify the controller of any flow irregularities. An alert is then sent to the home owner's smartphone. Wireless flow meters are both affordable and easy to install.
Selling Points
Drip irrigation systems offer numerous benefits your customers should know about:
Better plant health.

 Water penetrates slowly and deeply into the soil, placing moisture exactly where it's needed – at the roots. Plants grow quickly when they are watered uniformly without stress created by lack of water.

Less waste.

 A good drip irrigation directs 90 percent of the water into the soil, with very little lost to evaporation.

Environmental benefits.

 Because drip irrigations are so effective, there is less chance of erosion, with very little runoff ending up in area streams and rivers.

Reduced risk of disease.

 Drip irrigation keeps the foliage dry, thus reducing the incidence of powdery mildew and other diseases that occur in damp conditions.

Weed control.

 Drip irrigation systems place water directly around the plant. As a result, weed seeds are water starved and germination is limited.
Like sprinkler systems, drip irrigation requires winterization. Be careful, however, that you don't use too much air pressure when blowing out the lines. (You don't want the emitters to pop off.) It's also a good idea to store the backflow preventer and irrigation controller indoors for the winter.
For spring start-ups, be sure to inspect all components for cracks and splits that can occur in very cold weather.
Expanding Market
If climate experts are correct, drier days are ahead for most of the country. Which is one reason drip irrigation has become increasingly popular over the last decade.
At times of severe water restrictions, homeowners with drip systems are often allowed to irrigate several more days per week because of the greater efficiency of these systems. (In fact, these customers may be exempt from watering restrictions altogether.)
And although properly installed drip systems are typically more expensive that sprinkler systems, that initial expense is offset by the cost of water savings over time.
Drip irrigation may not represent a total change of direction for landscape irrigation contractors. But it does nevertheless represent an expanding market and is well worth adding to your menu of services.
---
Sources:
Featured Image: Pixabay
Irrigation & Green Industry
Gardening Know How
Wolf Creek Company