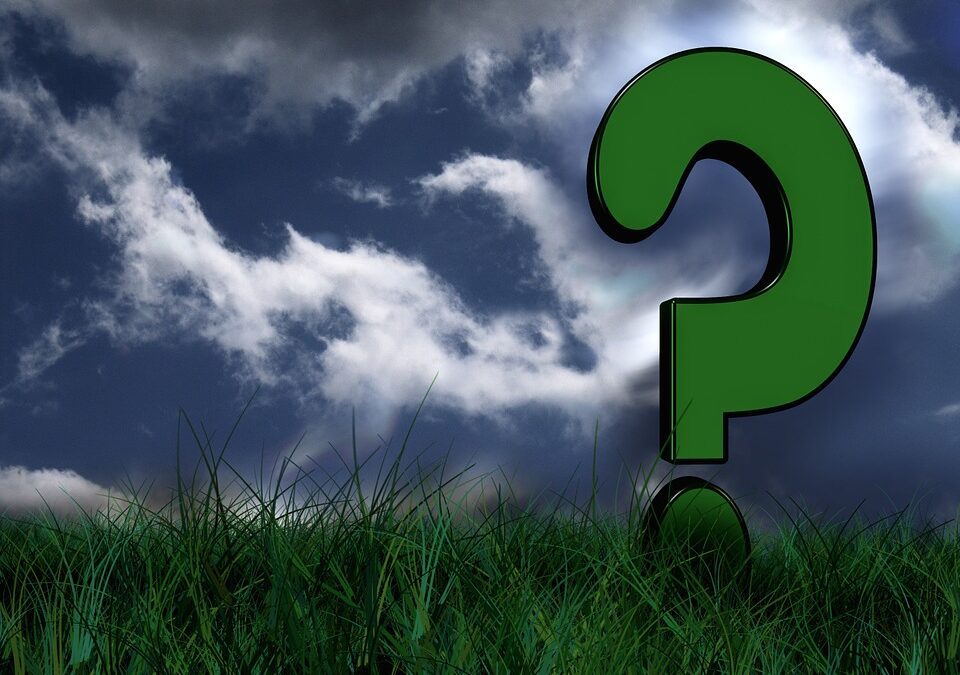 Do You Have Ready Answers to These
Frequently Asked Questions?
---
Both customers and potential customers have a lot of questions when it comes to landscape irrigation systems. Here are some of the most common, along with our best answers.
Q: Why do I need an irrigation system? My area gets plenty of rain.
A: In Ohio, turf grass needs about an inch of water per week. So unless your property receives at least that much rain regularly each week, you probably need to irrigate. But nature doesn't work that way. Even areas with rainy climates can experience dry periods. Your landscape can suffer damage after only a few days without water. You simply can't count on annual rainfall to adequately meet your landscape's needs.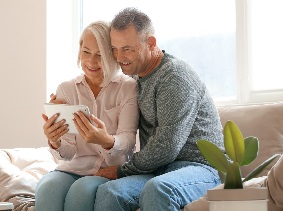 Does Your Website
Need an FAQ Page?
Most digital marketing experts believe that an FAQ page can improve your website's Search Engine Optimization (SEO) and also help convert first-time visitors into customers.
Here are three reasons why you may wish to consider adding an FAQ page to your site:
It improves user experience

. Users looking for a quick answer to an easy question do not want to comb through pages of information. An FAQ page offers them a central place to find their answers. Be sure to keep answers concise and include links to more detailed information elsewhere on your website.

It helps establish customer trust

. An FAQ page demonstrates to customers (and potential customers) that you are invested in helping them find solutions. It also helps to distinguish you as an authority within your industry, contributing to customer confidence.


It provides customer insight

. By identifying common questions your customer may have, you'll develop a deeper insight into their needs, desires and challenges.
Sources: Trajectory WebDesign, WebSolutions

But an irrigation system also prevents you from overwatering your landscape. Too much water can be harmful to your soil, drowning your plants, encouraging root rot and other diseases, and causing weeds to germinate. An irrigation system puts you in control of the amount of water used on your landscape.
In addition, irrigation systems support hydrozoning, the grouping of plants with similar water needs into irrigation zones. These zones not only encourage a healthy landscape, but they can save both water and money.
Q: Will I save money by installing my own irrigation system?
A: Perhaps, but only in the short term. A professional irrigation contractor has years of experience designing and installing the most cost-effective and efficient landscape irrigation systems. Most have received specialized training and certifications, and they utilize specialized equipment to significantly reduce installation time.
Most homeowners are not knowledgeable about the numerous factors that must be taken into account when designing and installing an irrigation system. Soil conditions, land grade, plant location and sun exposure all must be considered for proper installation. Are you proficient in PVC piping, valves, controllers, drip lines, sprinkler heads, and all the other system components? Probably not.
A properly designed and installed landscape irrigation system requires a professional in order to save money (and headaches) down the road.
Q: Why do I need to shut down my irrigation system for winter?
A: When water freezes, it expands. Irrigation system pipes are not buried beneath the frost line. If all of the water is not removed from your system's pipes, valves, and sprinkler heads before the first deep freeze, your pipes will crack, resulting in costly repairs.  
Winterizing your system is a job best left to the professionals. Attempting to blow out your own sprinkler lines using an inadequate air compressor can result in water left in pipes. When this happens, you can expect freeze damage that must be repaired before spring startup.
Q: What's the advantage of a smart irrigation system?
A: A smart irrigation system will you save you both time and money. Smart systems optimize your sprinkler run time. That means they always water at the right time of day for the right duration and according to weather conditions. They keep you from overwatering, which not only wastes water and money, but can damage plants.
With a smart system, you won't have to make manual adjustments to your irrigation system due to unpredictable weather. A smart irrigation system can also shut itself down whenever a leak is detected.
–Article Continues Below–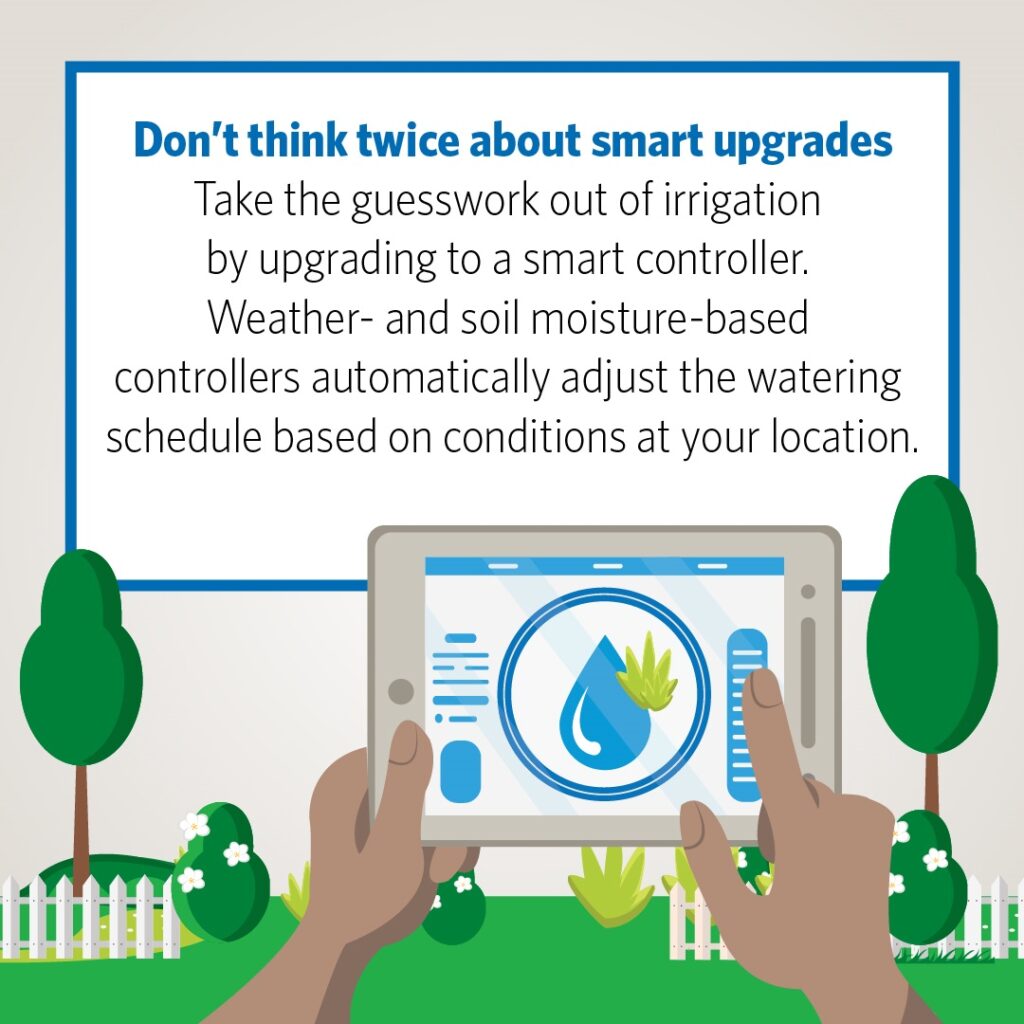 Q: Will I have to shut off my irrigation system when it rains?
A: Most irrigation contractors will recommend installation of a rain sensor. This device will automatically turn the irrigation system off whenever rainfall occurs. Once the rain ends, the sensor dries out and is reset. So, even if you're away from home, your system knows what to do.
Q: How does a drip irrigation system compare to an above-ground sprinkler?
A: As opposed to sprinkler heads which spray a planted area above ground, drip systems soak the ground via tubes that are buried just below the surface. The emitters within the tubes slowly deliver water directly to the base of the plants.
Drip irrigation is ideal for landscape beds with plenty of plants and shrubs, as it can help reduce the risk of plant disease  associated with high levels of moisture. Drip lines can be incorporated as a separate zone within a larger overall sprinkler system.
---
Sources:
Featured Image: Pixabay
Lawn and Landscape
Landscape Management
Irrigation Tutorials