Snow Removal Can Help Keep
Your Business Afloat in Winter
---
Snow and ice removal is an alluring business for landscape and irrigation contractors who need to keep their people and equipment employed once the temperatures drop.

Should you consider adding snow removal to your menu of services?
Nearly three-quarters of professional snow removers are landscape contractors during the warm weather, according to Lawn & Landscape magazine. And of the 294 members of the Ohio Landscape Association, 61% offer snow removal services.
But only one-fourth of Ohio Irrigation Association members advertise snow removal services on their websites. If you don't currently provide snow removal, there are several reasons why you may wish to consider including this service in your portfolio.
No Business Like Snow Business
Clients want a single source for all their property maintenance needs. Adding snow and ice removal to your services allows you to touch base with current customers during the winter. It can also help get your foot in the door with new property owners.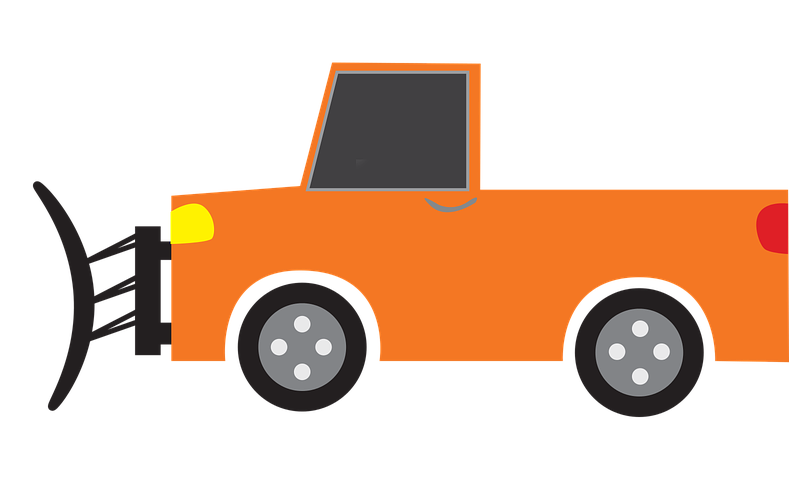 Of course, the snow and ice removal business is either feast or famine, since it all depends on Mother Nature. In addition, snow and ice services can be just as large and complex as any landscape or irrigation project.
But savvy contractors can still find ways to turn a winter profit by establishing sound operational procedures and business systems.
John Allin, a snow and ice consultant based out of Erie, Pennsylvania, says that snow removal can be a very profitable business. "It actually has a much higher margin than landscape or irrigation work, generally speaking," he said.
–Article Continues Below–

In return for your time and effort, you'll create a new profit center, while keeping your most valuable employees, and staying connected with your clients throughout the winter months.
Costs and Contracts
Allin thinks contractors should treat the snow removal component of their business as a separate entity, with its own set of expenses and its own revenues." The primary costs to consider when getting into the snow removal business are: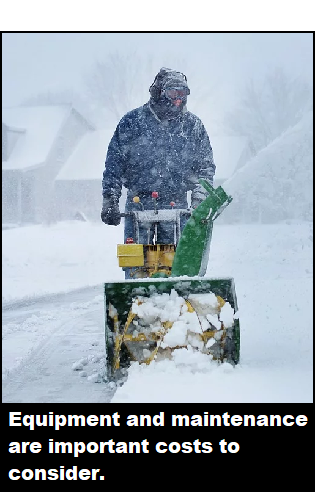 Equipment (plow, snow blower, salt sprayer)
Labor
Fuel
De-icer
Truck and plow maintenance
Increased insurance premiums
Also, keep in mind your vehicle(s) will need to be replaced every 10-15 years, depending on frequency of use.
You can address the "feast or famine" concern of snow removal by offering a few different types of contracts. Customers with flat-rate contracts will pay a single fee for the whole season, whether it snows 10 inches or 10 feet. Others may pay for each visit, or for the number of inches of snow removed ("per-push" contracts).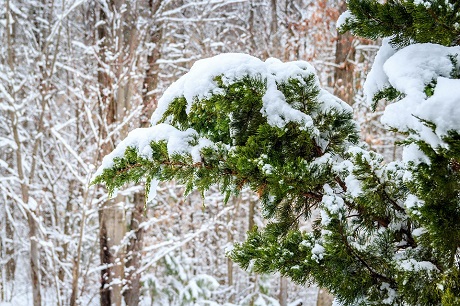 Ohio Average Annual
Snowfall Data
City
Avg. Snowfall
Akron

  47.4″

Cincinnati

  11.2″

Cleveland

 

 68.1″

Columbus

  27.5″

Dayton

  12.3″

Toledo

  37.7″

Youngstown

  62.8″
Source: Current Results
Doug O'Bryan, owner of O'Bryan Grounds Maintenance in Akron, Ohio, covers his costs with a mix of contracts: about 30% flat rate to 70% per-push. He said he's learned to be discerning about his clientele. "We probably get about a quarter of the work we quote," he said. "If we're getting it all, then we're quoting too low."
Chris Beutz, a Minnesota contractor, took a while to strike the right balance of flat-rate contracts to per-push jobs for his business. "We don't want to have 80 or 90 percent flat-rate contracts, because if we have a snowy winter then we lose money pretty easily. On the other hand, we don't want to have all per-push, because then if there's no snow for a month, you have no revenue, and how are you going to pay your fixed costs?" Beutz found that a 2:1 ratio of flat-rate to per-push tends to cover his costs.
Another primary consideration for O'Bryan is a client's location. "If I already do two or three plazas on a corner, I want to get the rest of the work on that corner," he said. "Because if we have a loader stationed nearby, and it's only seeing two or three hours of use, if we can get some nearby accounts and use it for four or five hours, all the better."
A Well-Trained Crew Is Key
"Train your crew like you would train your landscape or irrigation techs," says John Allin. "You wouldn't send a guy that you just hired out to repair an irrigation system; you can't do that with plow guys either."
Of course, snow plowing is often a time-sensitive, graveyard-shift job. And the hours are often long and hard.If your customer's parking lot must be cleared before 9 a.m., your crews need to be geared up and out the door at 3 a.m.
Still, things happen, so you'll need to be prepared for all eventualities.
"Anything you can plan for, or write down ahead of time saves you that extra worry when things go wrong," O'Bryan said. "We expect a certain number of absences, so we have a certain number of extra employees on standby. They might not go out, but a lot of times they do."
Why Not?
So if your irrigation or landscape business struggles at this time of year, we suggest you consider offering snow and ice removal. Who knows? It may be just what your business needs to sail through the long months of an Ohio winter.
---
Sources:
Featured Image: Pixabay
Lawn & Landscape
Irrigation & Green Industry
How to Start an LLC