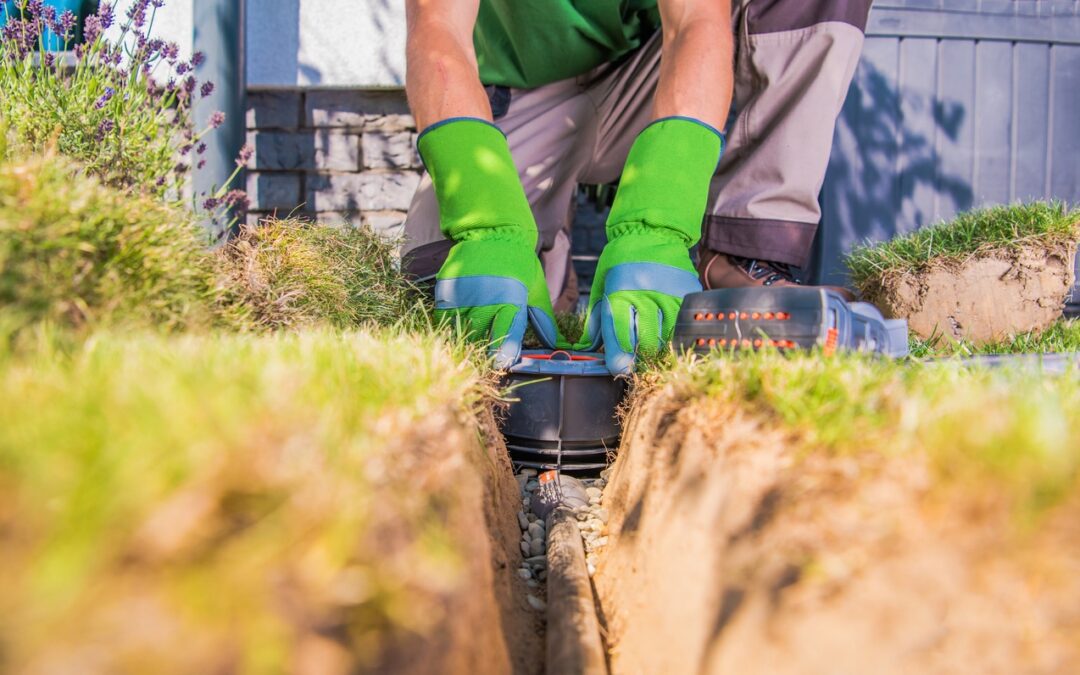 4 Tips for Retrofitting and
Upgrading Irrigation Systems
---
Winterization season is a great time to evaluate your customers' irrigation systems and suggest retrofitting or upgrading outdated equipment and software for the coming year.
Irrigation technology is continually advancing as sustainability and water efficiency become increasingly important. As a result, the opportunity to enhance sales by retrofitting and upgrading current systems is huge.
In the past, irrigation systems were upgraded only when they ceased functioning properly. Not so anymore. Today customers may want to augment their existing system with water-efficient controllers or other solutions. They're seeking out smart controllers and nozzles that use less water and prevent runoff. And they want the convenience of mobile connectivity.

4 Tips to Consider
Here are four tips to consider before embarking on an irrigation system upgrade or retrofit:
#1. Familiarize Yourself with the Currently Installed System
Gather as much information as possible from the homeowner regarding the current system. Determine how old the system is and learn about its efficiency and history.
The simplest way to do this is to review the service calls, noting the required repair type (pipe break, broken sprinkler, bad solenoid, etc.). This information will help you identify trends.
#2. Identify If the System Needs an Upgrade or a Retrofit
Is the intention to improve the existing system's performance (upgrade) or completely replace it (retrofit)? Retrofitting involves both software and hardware modifications, while upgrading focuses solely on software improvements. Knowing this will help you ascertain the level of difficulty the project will entail and the best options for a successful upgrade or retrofit.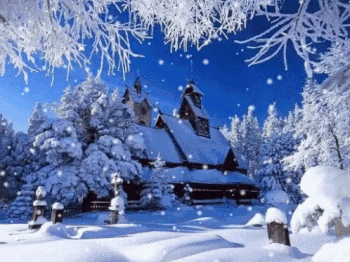 Need Winterization Tips?
For a complete guide to winterizing irrigation systems, check out these past articles:
For instance, a maturing landscape may interfere with the system's water distribution. (This is especially true for drip irrigation systems.) You may need to relocate the sprinklers or even install a different type of system altogether. On the other hand, the mature landscape may just require more water; upgrading the controller's software may be all that's needed to improve distribution and efficiency.
#3. Determine Budget Constraints
Identify the priorities based on the homeowner's budget. Your preferred supplier can offer cost-effective upgrades that won't break the bank. On the other hand, systems that require a complete overhaul can be expensive. If the homeowner does not have the cash on hand for such an expense, financing is a great option. (See sidebar below, "Customer Financing Benefits.")
#4. Consider How It All Fits Together
How does it all fit together? Are the existing hydraulics powerful enough to water everything in the allotted time? Are the rotor zones using matched precipitation rate nozzles? It's an easy change and will greatly improve the system uniformity. Additionally, in older systems, nozzles can wear out. This is usually indicated when the water stream from the nozzle is ragged and rough. A worn nozzle will also experience a radius reduction.
–Article Continues Below–

How far are your upgrades from the controller? More than 1,100 feet and you may need to run more electrical. Lastly, consider how your customer will be connecting to the controller. Is it through ethernet, cellular, or Wi-Fi? While ethernet is faster and more dependable, Wi-Fi and cellular offer mobile control.
Products for Irrigation Retrofits
Here are a few products and equipment that have retrofit capabilities.
Tucor Hybrid 3D
The Tucor Hybrid 3D is a simple plug-and-play device that allows you to add a master valve, flow sensor, and 1-24 new valves to any irrigation controller using existing wires. It can also convert a conventional controller to a Tucor 2-Wire decoder system. No need to run additional control or communication wires and cables in order to expand the existing system.
Rain Bird Spray-to-Drip Retrofit Kit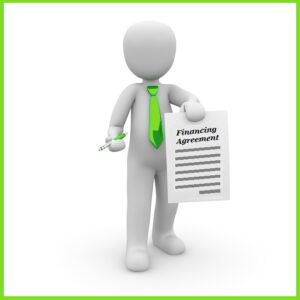 Customer Financing Benefits
If your irrigation business is not yet offering customer financing, here are a few reasons to consider it:
Accelerates the Sales Process

. Offering flexible financing at the point of sale minimizes pricing objections and helps close deals faster.

Increases Customer Retention

. Helping your customer manage his budget and cash flow will create a strong connection that can lead to the next sale.

Delivers a Great Customer Experience

. Leveraging customer financing lets you eliminate the sting of sticker shock and shift the conversation away from budget constraints to the value an upgraded irrigation system provides.


Gives Your Business an Edge

. Offering customer financing can give you a competitive edge, allowing smaller businesses to compete with larger ones.


Attracts New Customers

. Research indicates that the top-performing home improvement contractors offer customer financing. Prospective customers shopping around for an irrigation contractor may be more likely to choose one offering financing options.

Source:  DLL Group
This simple kit easily converts each sprinkler head into a 6-port drip emitter watering system. The 1800 Retro internal assembly is easily installed into any existing Rain Bird 1804 spray head bodies to retrofit the current system to Xerigation® products.
Kit includes three) 1 GPH and three 2 GPH drip emitters to allow flow variation, fine mesh filter, 30 PSI pressure regulator, and manifold that connects to 1/4 in. tubing.
Hunter MP Rotators
Hunter's MP Rotators apply water using heavy droplet streams at a matched precipitation rate. The slower application rate allows water to  soak into the soil gently and achieves an even distribution throughout the irrigated area. The MP Rotator can replace the sprinkler head on any conventional spray head body or shrub adapter.
Hunter HCC Retrofit Kit for ICC & ICC2
Hunter also offers a Retrofit Upgrade Kit for its ICC and ICC2 controllers. This kit contains everything needed to upgrade to wifi control using the Hydrawise software — essentially converting the ICC controller to the new HCC controller — including a 3.2″ full-color touchscreen display for Wi-Fi setup, zone testing, and offline programming at the control panel. The Hydawwise software provides easy contractor access to the system via any smartphone.
Baseline Systems BaseStation 3200™
The BaseStation 3200™ supports Baseline's two-wire technology, as well as conventional wire and retrofit solutions. Its advanced flow management features and flexible communication options allow users to network devices through the cloud or local area networks.
For difficult retrofitting situations or complex irrigation sites, Baseline SubStations can be wirelessly connected to the controller.
---
Sources:
Featured Image: Adobe, License Granted
Turf Magazine
Central Turf & Irrigation Supply